Dixie Belle Peach Cobbler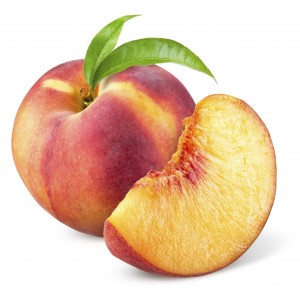 1 stick margarine
1 cup self-rising four
2 cups sugar, divided
1 cup milk
4 cups sliced peaches
Prep: Melt butter in 13x9x2 pan. Combine flour, 1 cup sugar and milk. Mix well. Pour over melted butter, do not stir. Combine peaches and 1 cup sugar in a saucepan, bring to a boil. Pour over batter. Do not stir. Bake at 375 degrees for 30 minutes or until browned.
Dixie Belle Ice Cream
2 quart peaches, pureed in blender and sweetened to taste (about 1 1/2 cup sugar)
1 pkg. vanilla instant pudding
Mix 1 can Carnation evaporated milk
Whole milk
Prep: Blend first three ingredients and pour into a 4 quart churn. Finish filling churn to full line with whole milk. Churn.
Peach Crisp
2 1/2 pounds fresh peaches, peeled, pitted
1 cup sifted all-purpose flour
1 cup sugar
1/4 teaspoon salt
1/2 teaspoon cinnamon
1/2 cup soft butter
Prep: Butter an 8-inch square baking dish. Preheat oven to 375 degrees. Slice peeled, pitted peaches into the prepared baking dish. Sift together the flour, sugar, salt and cinnamon into a medium bowl. Cut butter into flour mixture with pastry blender until mixture resembles coarse meal. Sprinkle crumbs evenly over peaches in baking dish. Bake at 375 degrees for 45 to 50 minutes, until topping is golden brown and peaches are tender. Serve peach crisp warm with cream or whipped topping.